Social Impact of Hydropower: Quantitative Impact Assessment for the Balkan Countries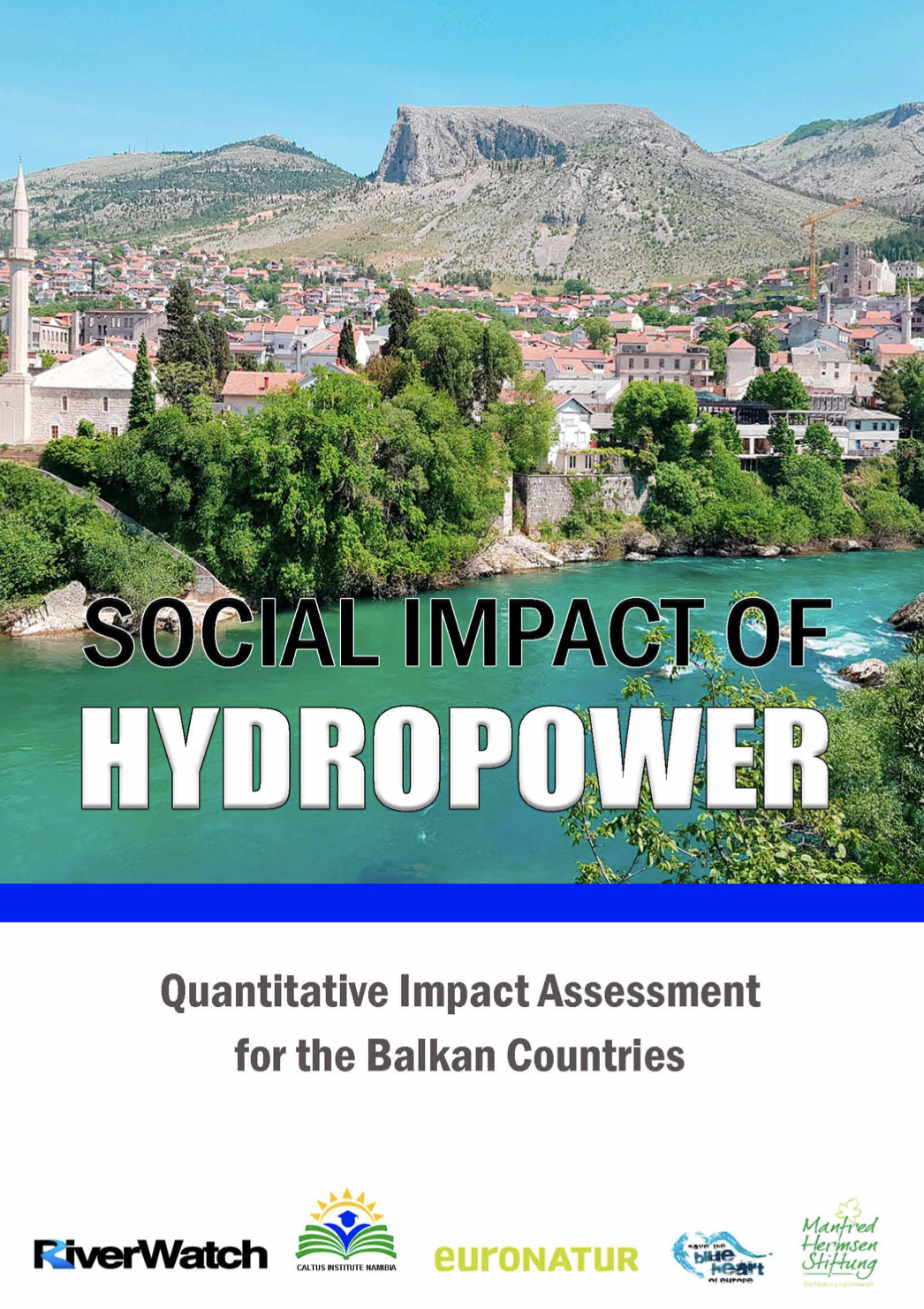 Hydropower plants and dams have detrimental effects on river ecosystems, but they also affect people in negative ways. This first-of-its-kind study on the social impacts of hydropower attempts to provide quantitative metrics of the number of people potentially affected by already operating, under construction and planned hydropower projects (HPPs) in the Balkan region.

Using a newly developed "Social Impact Model", researchers from the CALTUS Institute Namibia calculated that in total, between 470,000 and 1.7 million people are affected by currently operating hydropower projects in Albania, Bosnia & Herzegovina, Bulgaria, Croatia, Northern Greece, Kosovo, Montenegro, North Macedonia, Serbia and Slovenia – depending on the distance at which they live from the affected river stretches. If all 3,400 HPPs currently planned and under construction in those countries would go into operation, this number would increase between 3 and 10 times. This means, that up to 11% of the 42 million inhabitants of the Balkan region may be affected by livelihood changes.
While large dams have long been controversial due to the massive human displacement they have already caused globally, the social impacts of smaller-scale hydropower projects, which are predominant in the Balkans, are mostly indirect, yet often cumulative. Thus, particularly in rural areas, development of small hydropower may lead to reduced agricultural productivity, pressure on agricultural and forest land, land degradation, or impacts on tourism potential and other income opportunities. Not to forget: the cultural value many people in the Balkans attach to rivers is also threatened.
Social Impact of Hydropower: Quantitative Impact Assessment for the Balkan Countries